| | |
| --- | --- |
| | www.groovyguitar.com |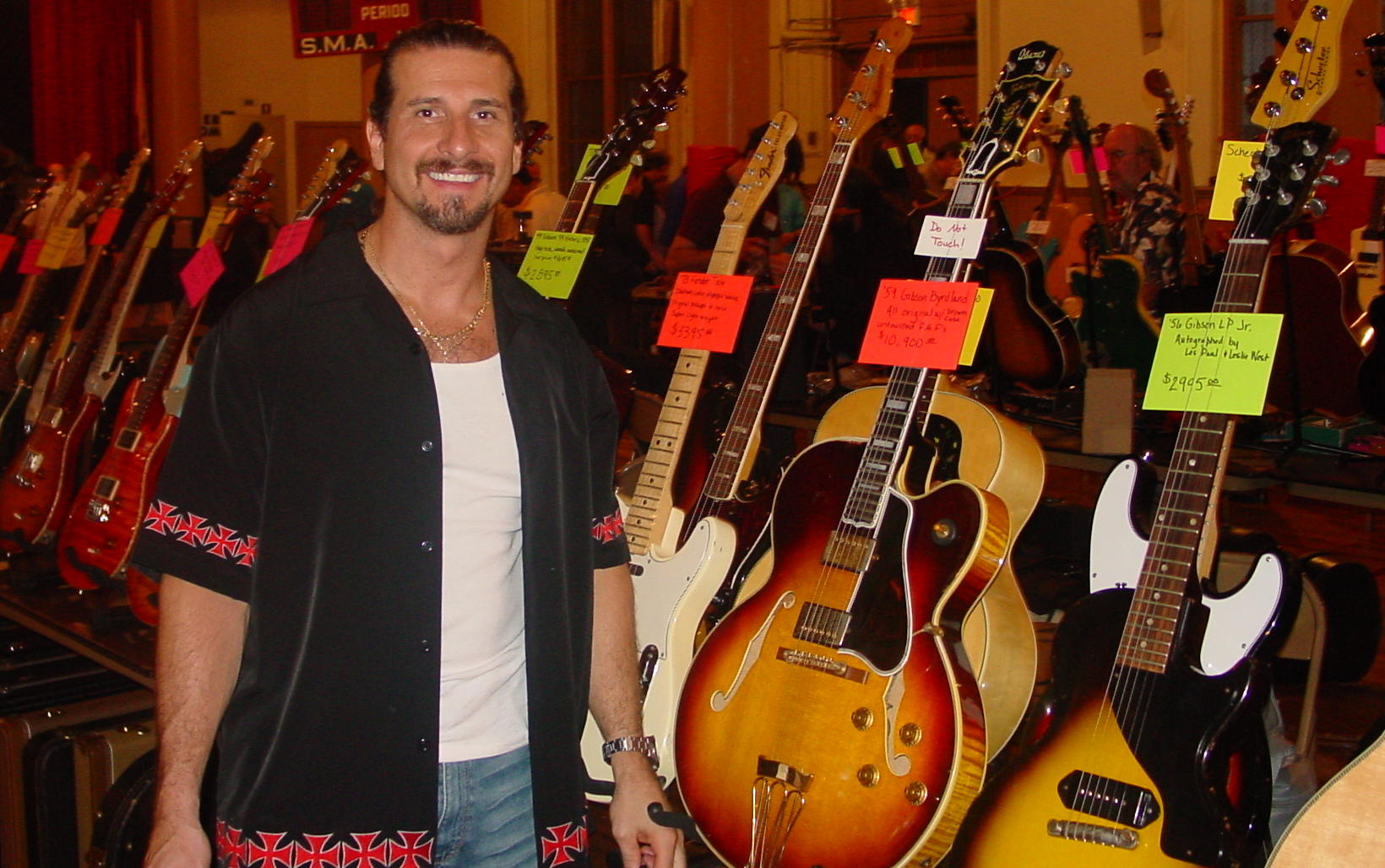 Well, this August we will be celebrating our 15th anniversary here at Groovy Guitar ! It's been 15 awesome years and we still run the business with the same enthusiasm, philosophy and set of standards we started out with. Accurate, honest descriptions, and great guitars at fair market value ! I've always taken a "No nonsense" approach to selling guitars and anyone who I've had the pleasure of doing business with, knows what I'm talking about. "No nonsense", just guitars, 1000's of guitars bought and sold with a boatload (a very large boat) of satisfied customers worldwide !
Over the past 15 years we've done over 100 shows nationwide and I'm sure I've met many of you at one or more of them. For those I've yet to meet I'd like to take this opportunity to introduce myself. My name is Charles Giovinazzo, I've been a guitar collector, enthusiast, and general guitar junkie for over 25 years ! During which time I've been a pro player, guitar instructor and ultimately broke into the business as a dealer. At one time or another I've owned just about everything guitar, from the finest World Class pieces to the Worlds least impressive import pieces and everything in between ! I've used this experience to try and better understand market trends and help clients round out their collections with "Vintage and Future" collectibles as well as "Player Grade" instruments. If your looking for straight from the hip, no BS dealings and some friendly knowledgeable conversation do yourself a favor and give us a call, we LOVE talkin' guitar !
Remember, "being around for a while doesn't make you the best, being the best allows you to be around for a while" !